Many businesses of this nature (and there aren't many in our region) appear to look too much like tattoo parlors or unsafe. Client needed a professional brand that reflected the seriousness and safety requirements that are provided for each customer, despite the more casual tone of the name of the business. 
Business and Appointment Cards reminding clients, when their next "peaceful" appointment is. The process can be pretty painful depending on many variables. We wanted to keep a humorous tone.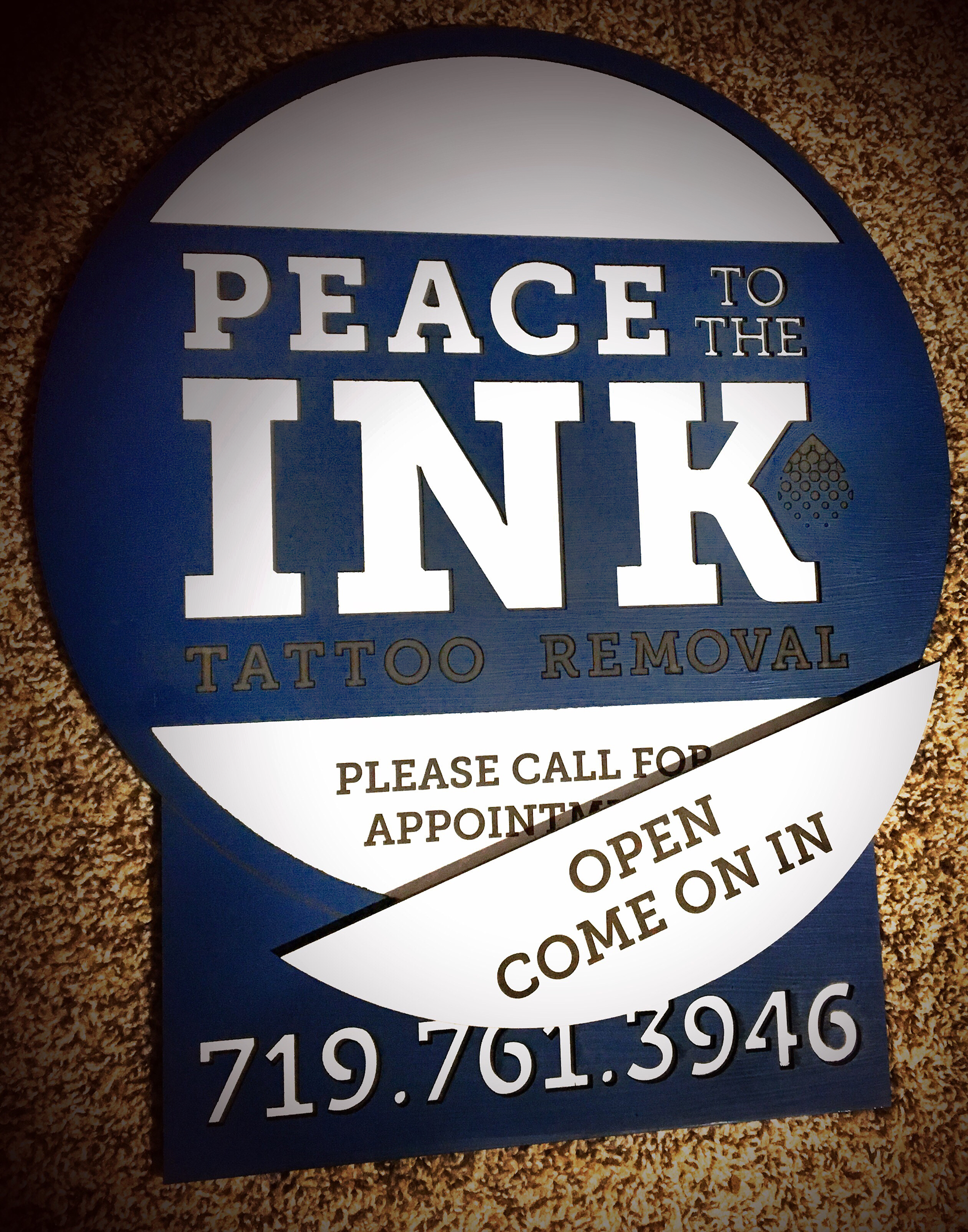 Front door sign measures 18" wide by 22" tall. The arched white sliver changes out to notify clients outside of the one room office if the certified laser technician is available for consults. A third sign, "Session in Progress, Please Wait" is also easily interchanged when needed. This MDF hardboard woodcut sign was cut with a Universal Laser Systems PLS4.75 cutter.